The house of colour… truly, madly and deeply.
This Grade II listed Wealden barn, separate Granary and studio apartment is its own world away from the world. Close to Benenden but overlooking magnificent open Kent countryside, the sparkling outdoor heated pool, barbeque fire pit area and outdoor games room compliment perfectly the beautiful accommodation. Interior designed, newly renovated and spacious this beautiful estate offers families an unforgettable stay.
The interiors are straight out of a coffee table interiors magazine gorgeous. Not stuffy or stiff, but homely and beautiful, the rooms here are five star hotel luxury quality. Up to 20 guests can stay and children will love the top floor eaves rooms that pop with colour and are perfect den-like hideaways. Sophisticated glamour for grown ups is the order of the day throughout the other rooms with walk in showers, huge bathrooms and one bedroom even has its own secret bathroom intriguingly hidden in the wall. Luxury touches including beautiful designer wallpaper and the cute 'games' snug all encourage a slowing down of life…with just a touch of competitive game-playing to see out an evening of family fun.
Lower Standen is a house that encourages that slowing of life, in all the right ways. The gorgeous snug room just off the kitchen has been decorated in a deep, soothing midnight blue. The same blue velvet sofa frames the room and invites just the sort of lounging around that everyone needs. Vibrant orange and pink throws and cushions just update the vibe and bring restful relaxation.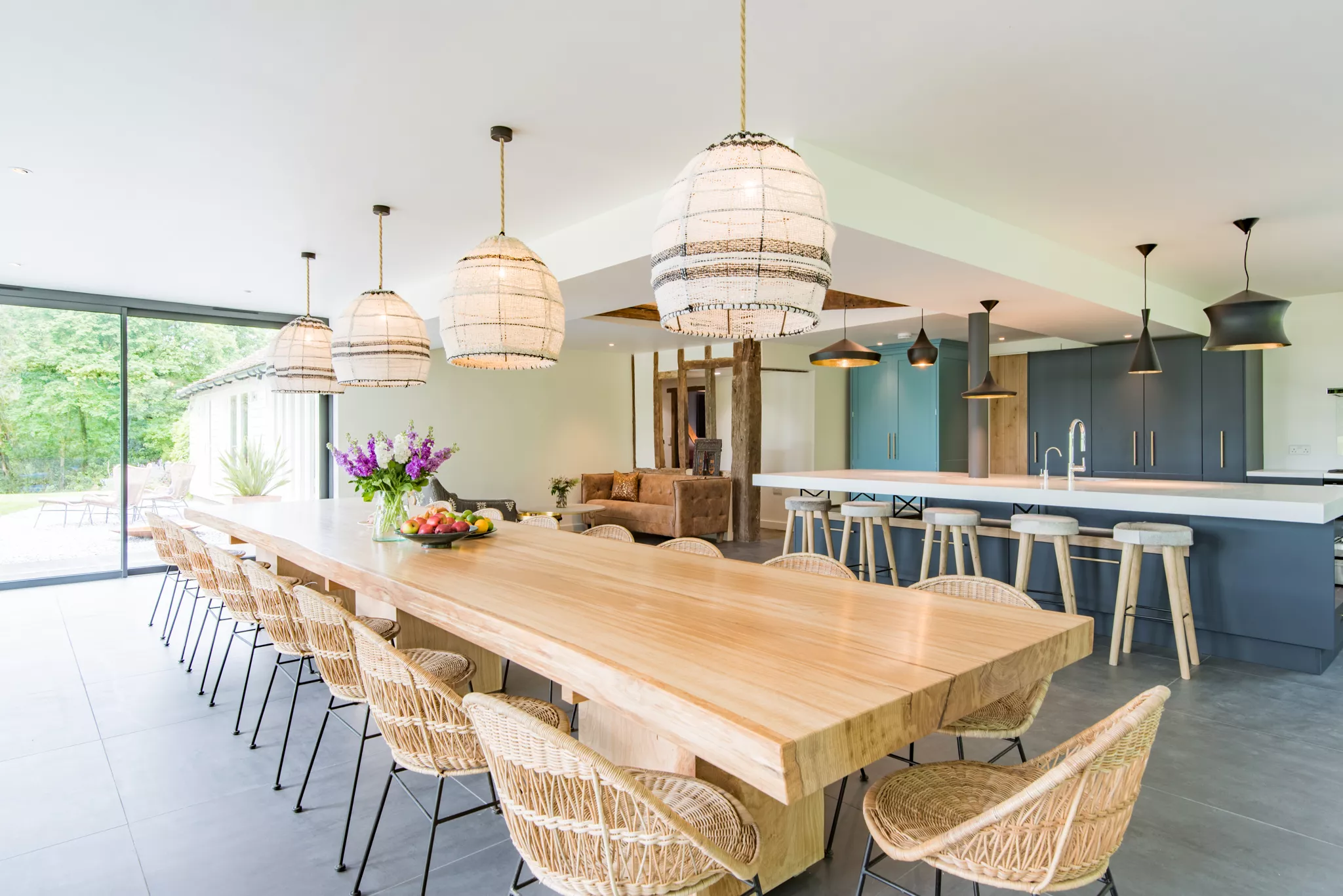 On a livelier note, the kitchen just itches for a gathering of friends and family. The table, carved from just one ginormous piece of oak seats 20 but we'd definitely recommend a second salt and pepper pot… it's a long way from end to end here. It faces huge opening glass doors through which the garden and grounds give endless views of the countryside.
The dairy offers a peaceful and calming retreat with its own outdoor area and bijou one bedroom accommodation. Throughout Lower Standen treasures from around the world have been used to add colour and interest to the décor and no more so than in here with its Moroccan inspired colours and shaped headboard for the bed; not to mention the shaped tiles of deep turquoise.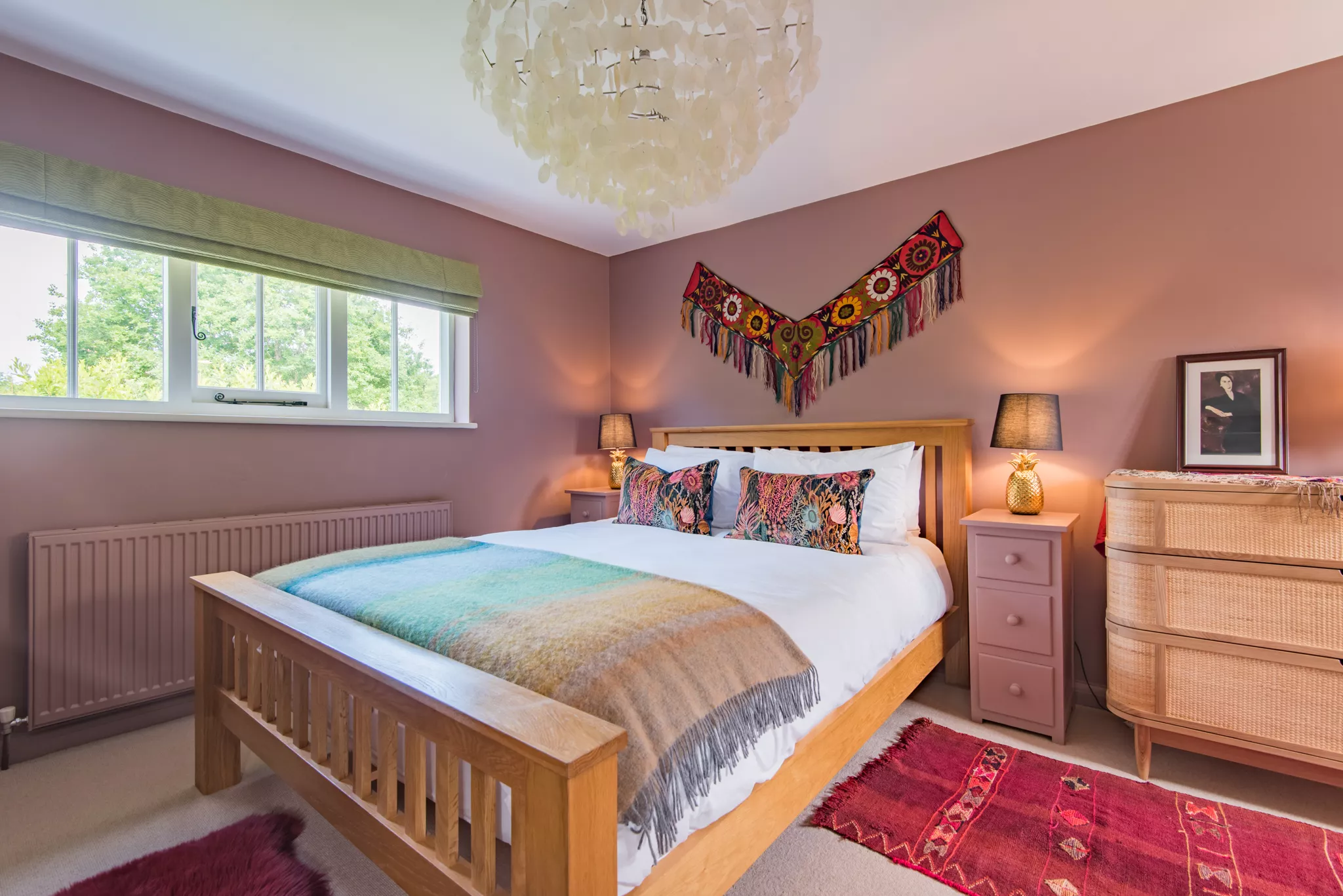 Colour, character and family tie all combine here in this most special of places. It's a house that will wrap you up in its story, its vibe and its beautiful setting. It brings you alive.