We all know that feeling…brilliant to be away somewhere special with friends and family but what are we going to eat?
If you're staying in then we've put together some ideas to help spark inspiration. We've kept them local and seasonal and hopefully, there's something for everyone here. 
This recipe was made by one of our foodie faves, Nigel Barden, who currently appears every other week on BBC London's Robert Elms' show and also every Thursday with Simon Mayo on Greatest Hits Radio as Drivetime's resident foodie. Nigel lives in Hertfordshire with his wife, three sons and a naughty dog so he knows a bit about feeding a crowd. Go over to our Instagram feed to watch him cook up these recipes step by step.
Nigel chose to use recipes from local cook Helen Hume's book, the Go-To Cookbook. Helen, who lives in Goudhurst, published it in 2021 to raise funds for the Vicki Cole memorial fund, part of Macmillan Cancer Care. Vicki was Helen's daughter, who sadly passed away due to cancer aged just 22 in 2007. Helen's cookbook brings together recipes Vicki and her sister loved growing up as well as Helen's recipes from 40 years of cooking at home, one of her favourite things to do. To date, the cookbook has raised over £1000 towards the fund.
At Bloom Stays' Lower Standen Farm in Benenden, Nigel made Pea Tart and Chocolate Mousse from the 'Go To' Cookbook.
Lower Standen Farm is a beautiful holiday home with a spacious open-plan well-equipped kitchen, ideal for entertaining guests. With nine thoughtfully designed bedrooms and six bathrooms, this countryside retreat sleeps 24 people, making it perfect for family get-togethers and celebrations.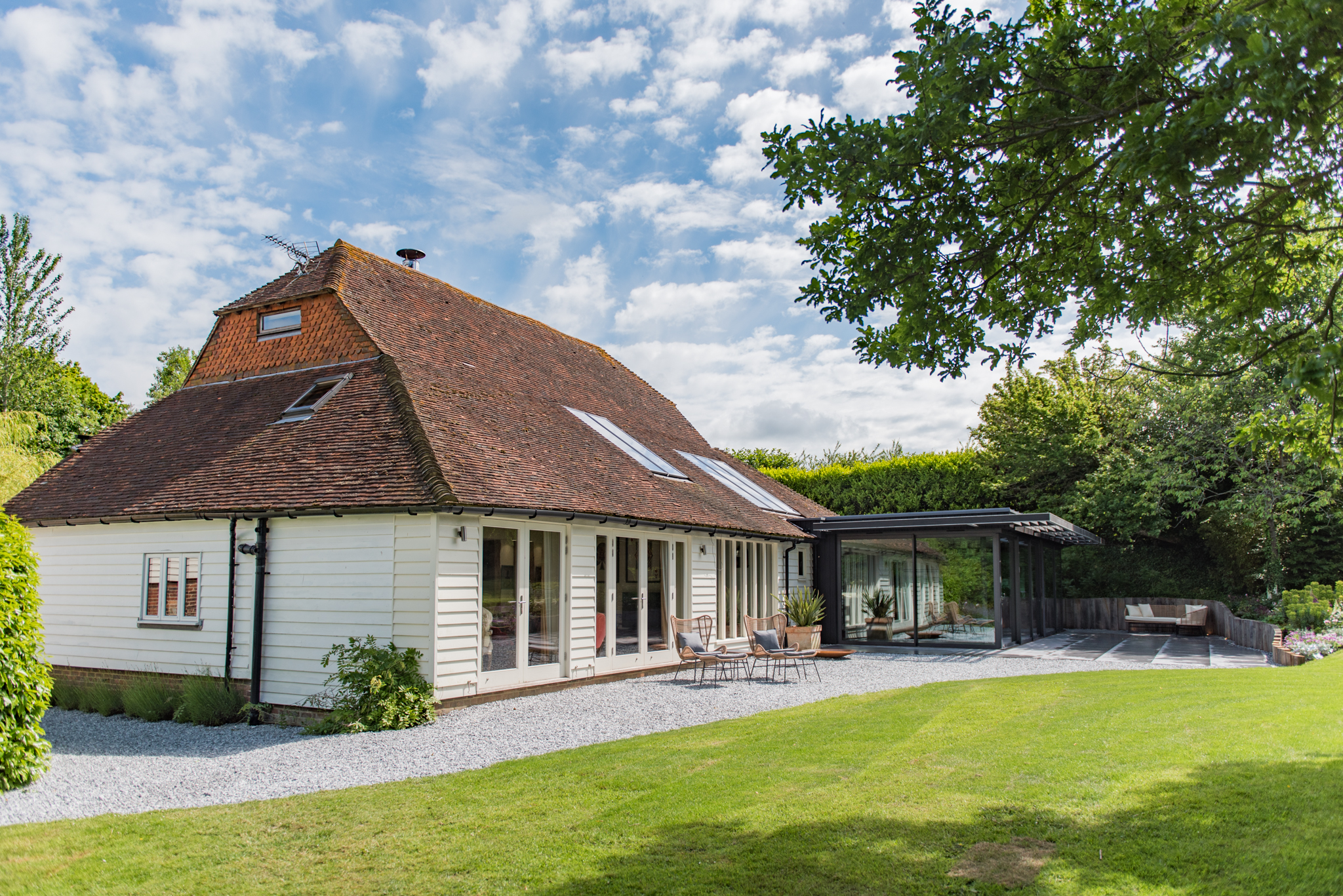 🫛

Pea Tart: A Burst of Freshness

Helen Humes' Pea Tart recipe cooked by Nigel Barden was a perfect celebration of summer in Kent. A homemade crisp pastry base provided a brilliant foundation for the filling which Nigel created from pureed peas, local eggs and double cream from Hinxden Dairy. The result was a vibrant and refreshing tart that captured the essence of Kent's green fields in every bite. 

Watch the video here

Serves 6

For the pastry

100g chilled butter, cubed

200g plain flour

1 egg yolk

about 40ml cold water

Filling

250g leeks, thinly sliced

2 tbsp olive oil

250g frozen peas, defrosted

300ml double cream

3 eggs

½ tsp caster sugar

½ tsp salt

1 tbsp lemon juice

Salt & black pepper

Method
Use a food processor to make the pastry or do this by hand. Rub the butter into the flour until it resembles fine breadcrumbs then add the water and egg yolk to combine into a ball that leaves the sides of the bowl. Chill for 20 mins.

Preheat the oven to 180C fan/200C/gas 6.

Roll out the pastry and line a 23cm flan tin. Ensure that the pastry is pushed into the edges of the tin and trim. Chill for 20 mins.

For the filling, cook the leeks in the oil over a low heat for 10 mins. You want to soften but not brown them.

Place the peas in a food processor and blitz for a few seconds. Add the rest of the ingredients and blitz again briefly until combined. Season well.

Place the leeks in the base of the tart and carefully pour over the pea mixture. Bake for a further 30 mins until golden and just set.