California cool meets Camber's wild ruggedness
Lark Rise is where California cool meets Camber's wild ruggedness to create a space that makes you just sit back and relax.  It has well designed bones and its practical, not pretentious for its place. Beach houses have to be tough to take whatever the tide can throw at them year round; but they also have to welcome in those elements of light, air and space. Beach houses should shelter and protect but they should also throw you headlong into that next wave and open up the possibilities of being next to the sea.
This Camber house, one of the largest plots on the famous dunes, was designed by its owners to capture that relaxed ruggedness. The tough scaffold board floors ensure it has a hand built, rough hewn quality which continues throughout. Even the bedroom walls are clad with hand sawn timber to continue the surf shack vibe.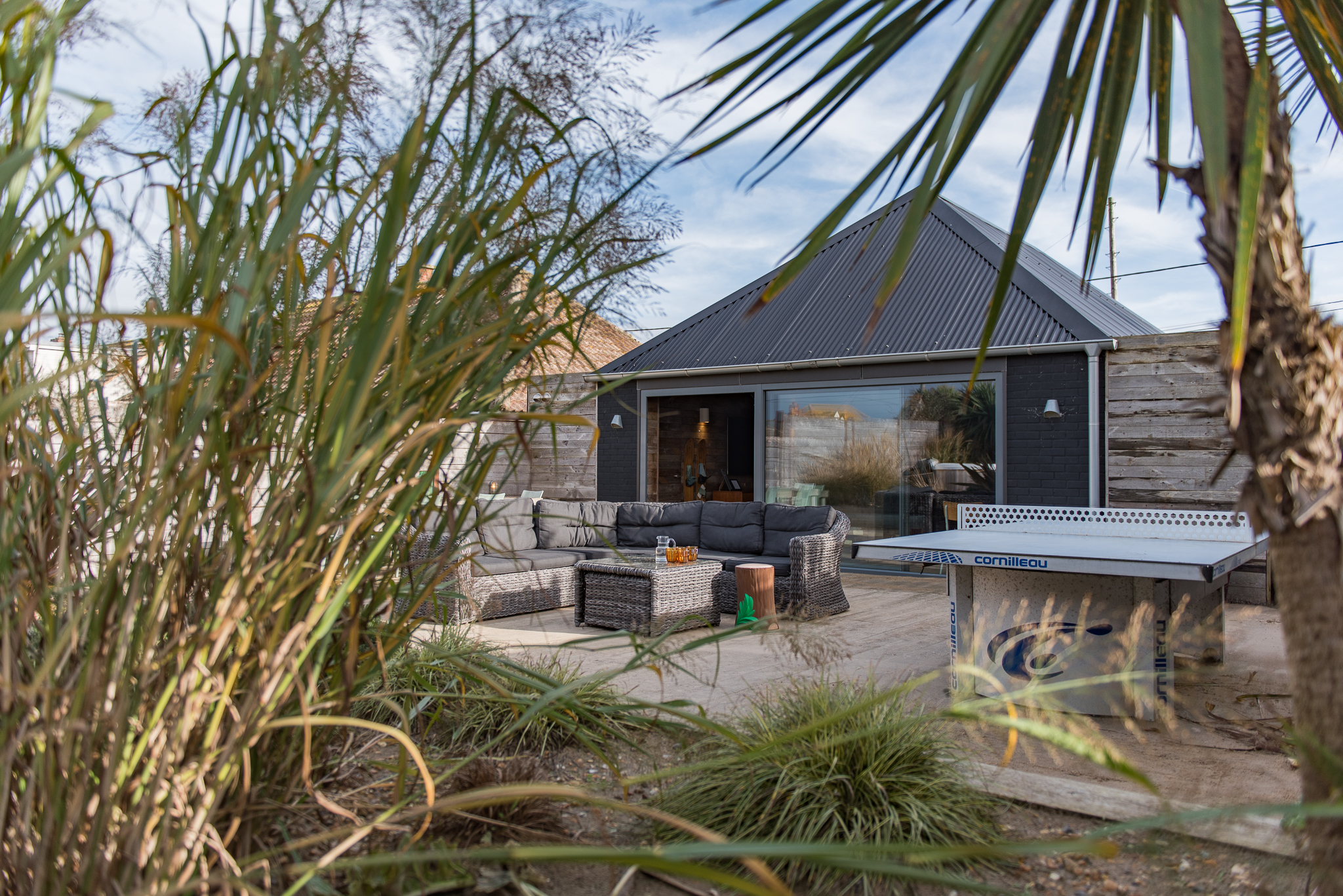 Design ideas such as the triple height glazed living area echo the roof of the original bungalow that once sat quietly on this site but the new annex, the bright yellow painted addition shouts fun and games. It houses a pool table and cinema room, designed perfectly for rainy days where the British weather gives reason to stay in and leave the wetsuits hanging for another day. Colour is key in this house, the bright zingy yellows shout fun and a holiday care-free attitude which is why you're here… aren't you? Turquoise greens  and Montawk reds weave in far away vistas.
In the main house, which sleeps six, surfers and skateboarders will love the nod to their sporting glory with vintage boards adoring the walls. Those keen to ensure they get their full R&R may choose the hot tub rather than high tide here.
What a brilliant house to find your art, design and beach fix all in one place. We're off to find our warmest wetsuits…
Explore this house further https://bloomstays.com/property/lark-rise/